There is currently construction on Mission Valley Road. David Cromer compiled directions for three different detours to get to Farpoint. Updated with suggestions by Graham Bell.
Dirt Road Direct Detour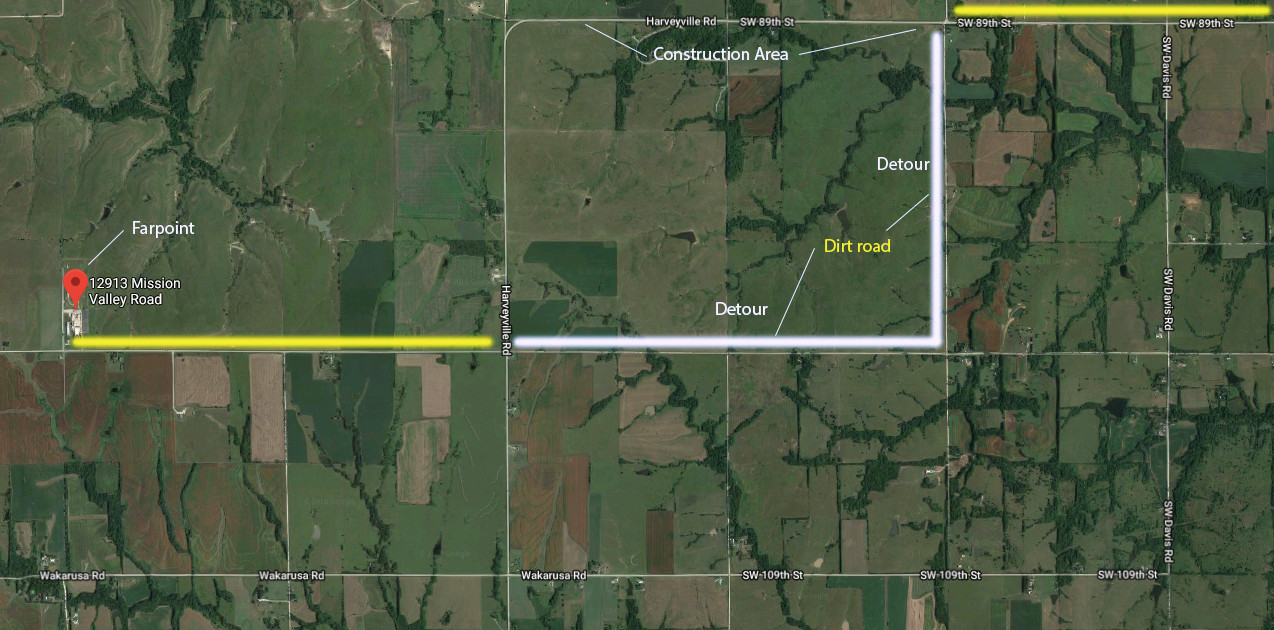 Basically the construction will be between Crawford and Carlson roads. The detour is a dirt road that runs 1 mile south then 1 mile west. This detour's entry/exit points are the intersection of Harveyville Road and Mission Valley Road and Crawford and 89th Street.
I-70 From the West Detour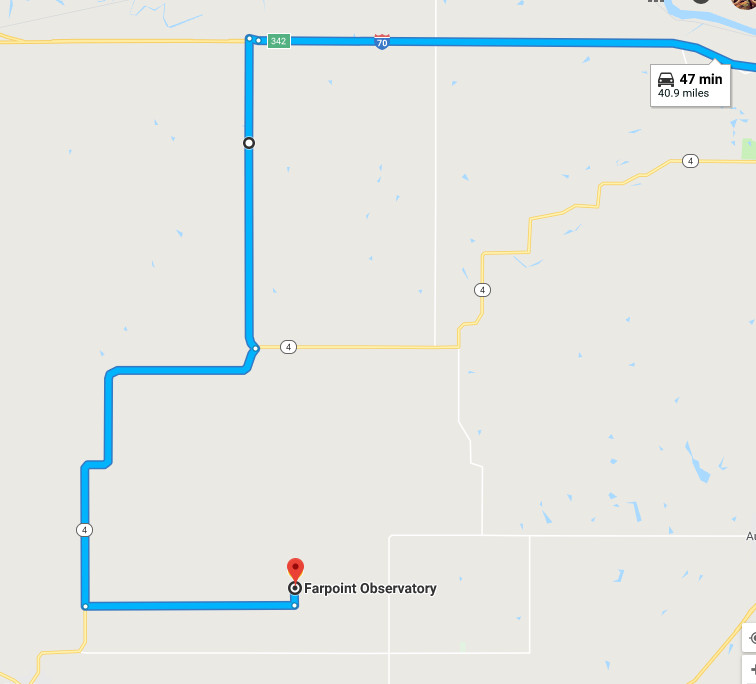 Take I-70W,
Take exit 342, go south on Keene-Eskridge Rd until it merges onto K4
Turn right (west) onto K4
Follow K4 until Mission Valley Road
Turn left on Mission Valley Road
South Detour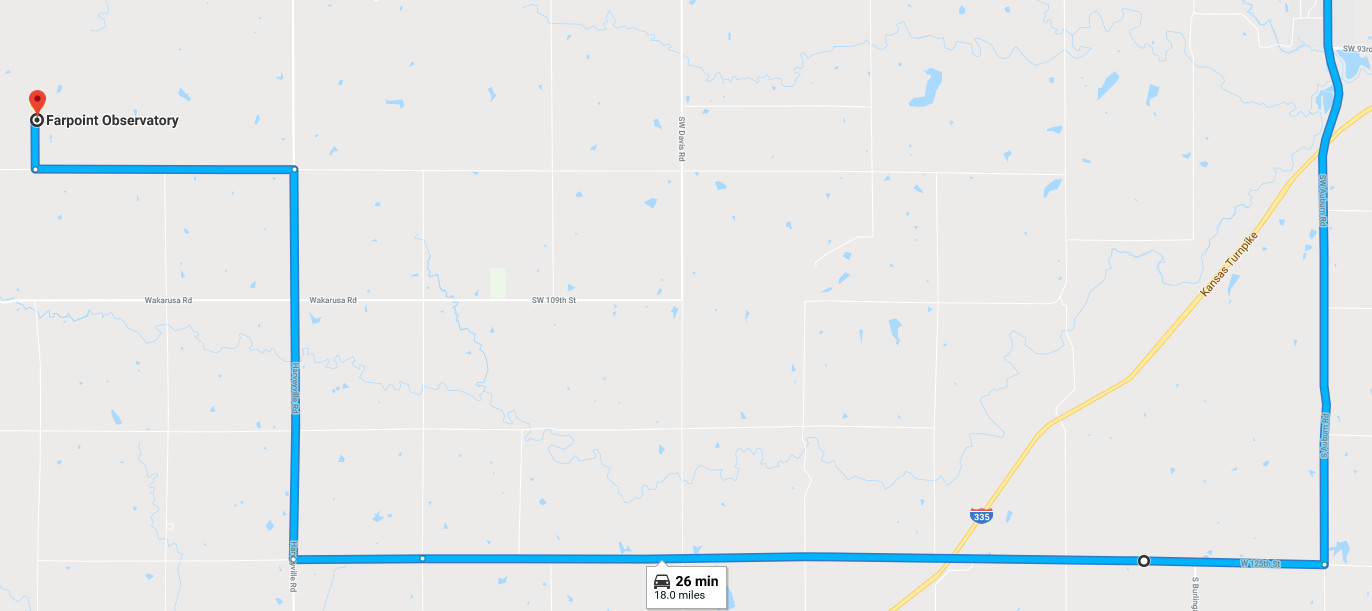 Follow 

US-56 W

 and 

S Burlingame Rd

 to 

W 125th St

/

Mineral Springs Rd

 in 

Burlingame

Continue on 

W 125th St

/

Mineral Springs Rd

 to 

Plumb

Turn 

right

 onto 

Harveyville Rd

/

Harveyville Blacktop Rd

Turn 

left

 onto 

Mission Valley Rd

/

Mission Valley School Blacktop Rd